Are you a pet owner? Then you know the following problem.
Animal hair everywhere you look and you struggle daily with your regular vacuum cleaner to remove them from textiles. You're so fed up with vacuuming because it's such a hassle every time?
The FUREATER - The #1 solution for pet hair removal.
FUREATER is a product developed for professional vehicle preparation and affordable for every pet owner. Clean your home and vehicle professionally without having to struggle any further. The Fureater fits most standard vacuum cleaners and is easy to use. Its special technology makes vacuuming pet hair a breeze. Get the Fureater now and enjoy a clean and hair-free environment!
Many advantages in a unique tool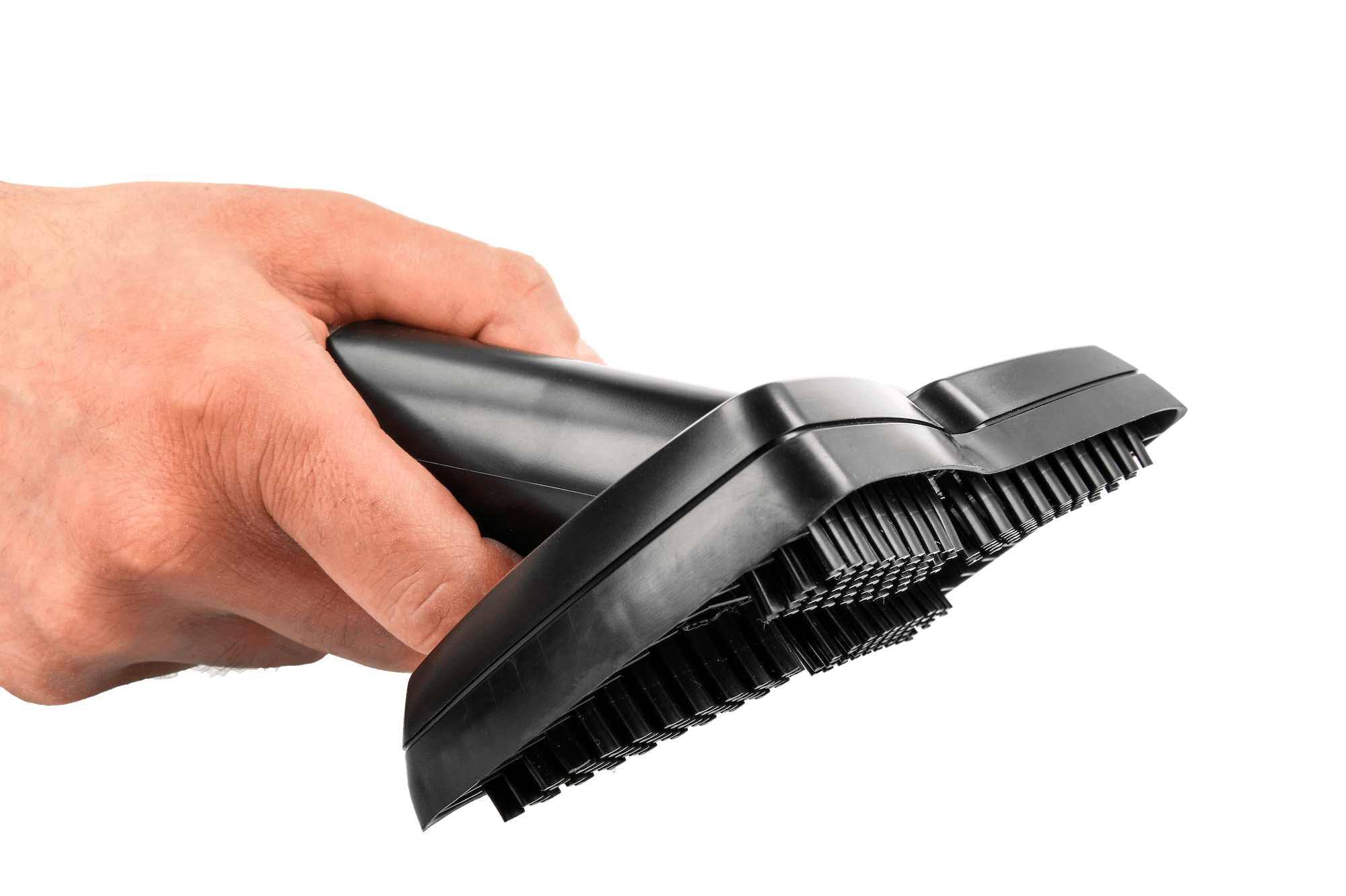 The smart tool for a pet hair free live..
Designed for professional, effortless Car-Detailing and affordable for everyone wich needs a good Solution to clean his car. 
What makes the FUREATER so special?
Introducing the FUREATER Pet Hair Remover – the ultimate solution for pet owners and car-detailers who want to keep their car and home clean and free from pet hair! Our specially designed brush removes pet hair, dirt, and debris efficiently.
The FUREATER is a special designed and unique brush wich fits on nearly every vacuum cleaner. Our Tool has been specially developed for professional vehicle preparation and is trusted by Car-Detailers and private customers worldwide.
Not only is FUREATER perfect for professional vehicle cleaning, but it is also affordable for every car lover or pet owner who wants to maintain a clean and hygienic environment in their home or car. With FUREATER, you can safe a lot of time in you cleaning process.
Say goodbye to stubborn pet hair and unsightly debris in your home or car. Join the thousands of satisfied customers who have made FUREATER their go-to solution for keeping their homes and cars clean from pet hair. 
FUREATER convinces customers
The Product saves me valuable time and energy. I use FUREATER products for sand and pet hair. I definitely recommend FUREATER Products for my colleques and other car detailers.
Head of Autohaus Sand Jensen | Denmark & Germany
Vacuums really really good hair from the upholstered furniture.It also fits perfectly on my Thomas vacuum cleaner on it. The only pity is that it is such a small brush. A larger one for the carpet would be great.
The product works. I have tried a few pet hair nozzles on the vacuum cleaner. Dog owners know that it's easy to be disappointed. This part works, at least on the short hair of a hunting dog. Thanks!!
Der Aufsatz ist sehr praktisch, um Polstermöbeln von Tierhaaren (in unserem Fall Katzenhaare) zu befreien. Die werden gut aus dem Stoff gekämmt und verschwinden sogleich im Saugrohr. Auch die Katzenschlafkörbe, Kuschelhöhlen, Kratzbaum und Co. lassen sich damit gut enthaaren.
The FUREATER is expandable!